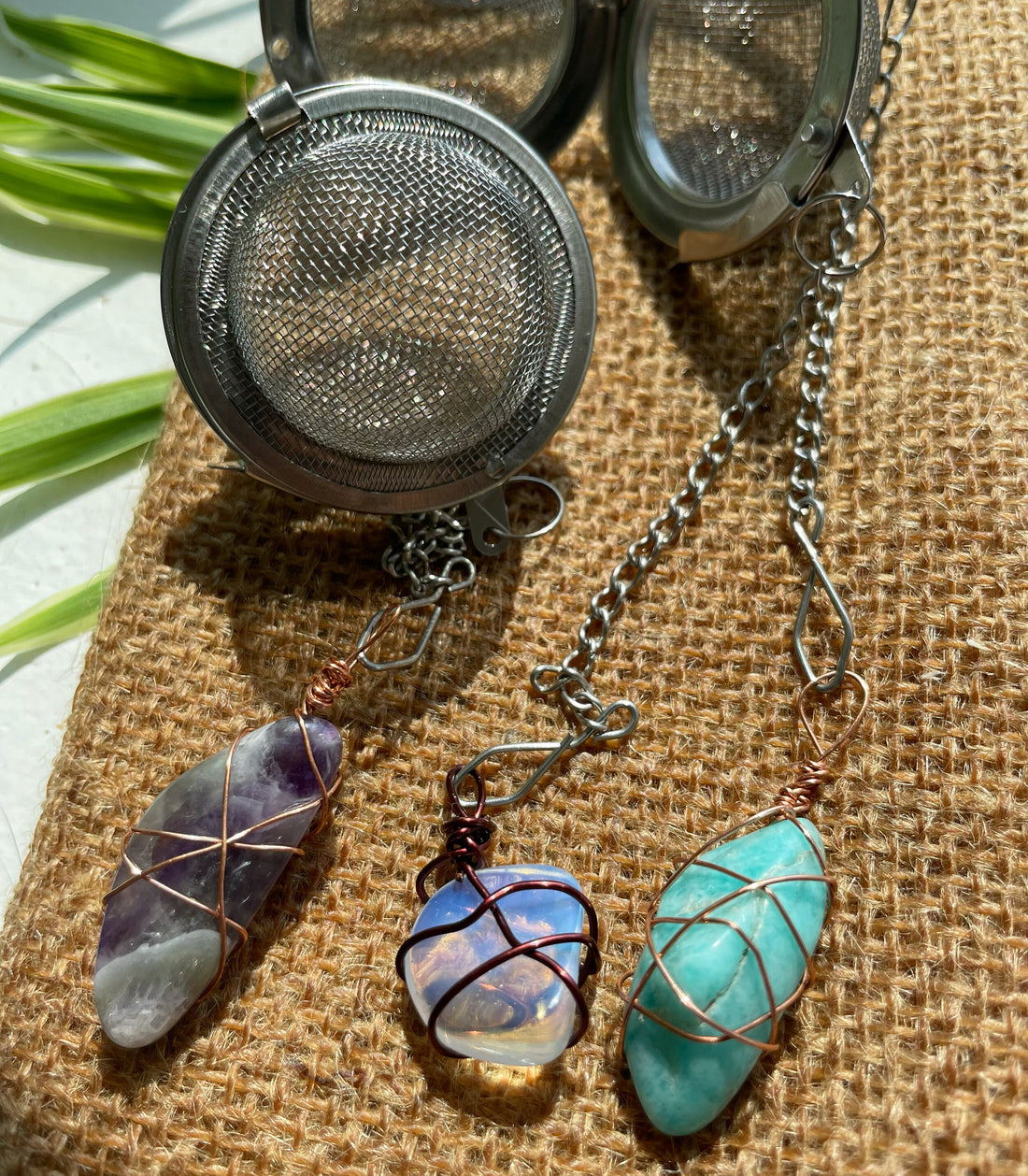 Tea Strainers with Gemstones
Herbal Actions
How to Use It
Energize your tea ritual with these beautiful loose leaf tea strainers with gemstones. You will receive either Amethyst, Opalite or Turquoise precious stones that will adorn your cup with style and great energy!
Put 2-3 tsp of herbal tea into strainer. Sit into cup and pour hot water over. Make sure that gemstone is resting with chain outside of cup.

Hand wash carefully with warm soap and water! Do not put in the dishwasher.