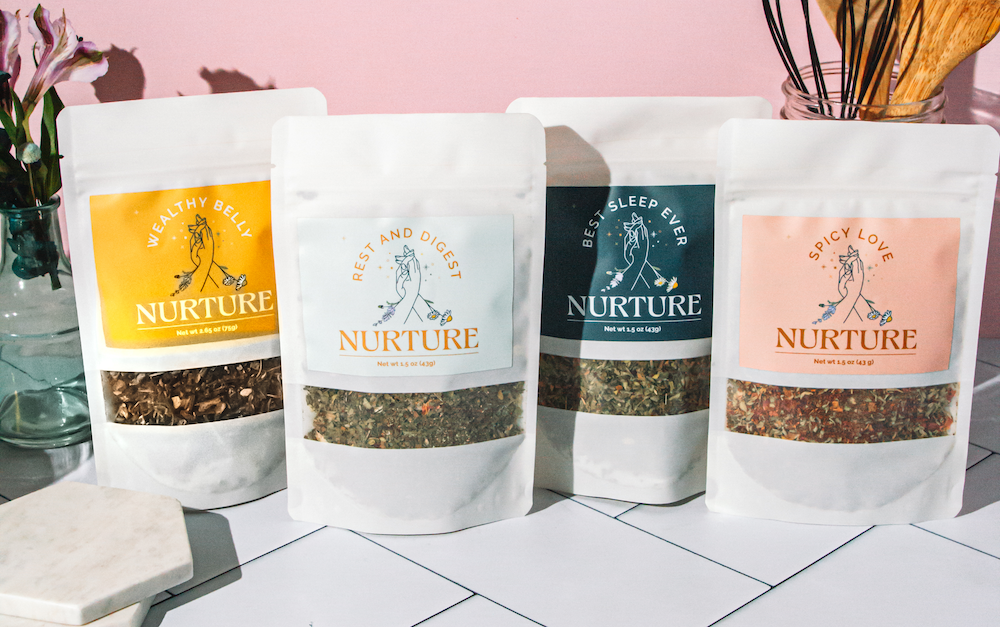 I am a Clinical Herbalist, Flower Essences Practitioner and Herbal Educator. I also have 12+ years experience as a Marketer. 
I help people achieve greater health and wellness through the abundant healing powers of plants! My practice is rooted in Western folk herbalism with a blend of Ayurveda, Traditional Chinese Medicine (TCM) and Wise Women traditions.
I'm very grateful to be featured for my work as an herbalist by The Herbal Academy, HerbRally, Herbal Entrepreneur conference and more. Here are recent content and media features about my work as an herbalist and holistic health practitioner.
HerbRally
Featured in the HerbRally Podcast in October 2023. This was a fantastic conversation with Mason Hutchinson, the Founder of HerbRally and Jocelyn Perez, HerbanGarden and Executive Director of Herbalists without Borders.
We chatted about the work Jocelyn and I are doing at Herbalists without Borders, advice for budding herbalists, and why I founded Nurture to support others in their healing journeys!
Herbal Academy
Featured by the Herbal Academy in June 2023. Learning herbalism online can be a great option! Click on the image below to read the article.
Herbal Entrepreneur Conference 2022
Featured in the Herbal Entrepreneur Conference in March 2022. This was a wonderful conversation with the founder, Yolanda Joy, where I bridged my skills as an Herbalist and Marketer to share how you can Stand Out & Engage: the best marketing practices for promoting your herbal business! Click on the links here or the image below to get access to the 2022 conference material and the video of my presentation.