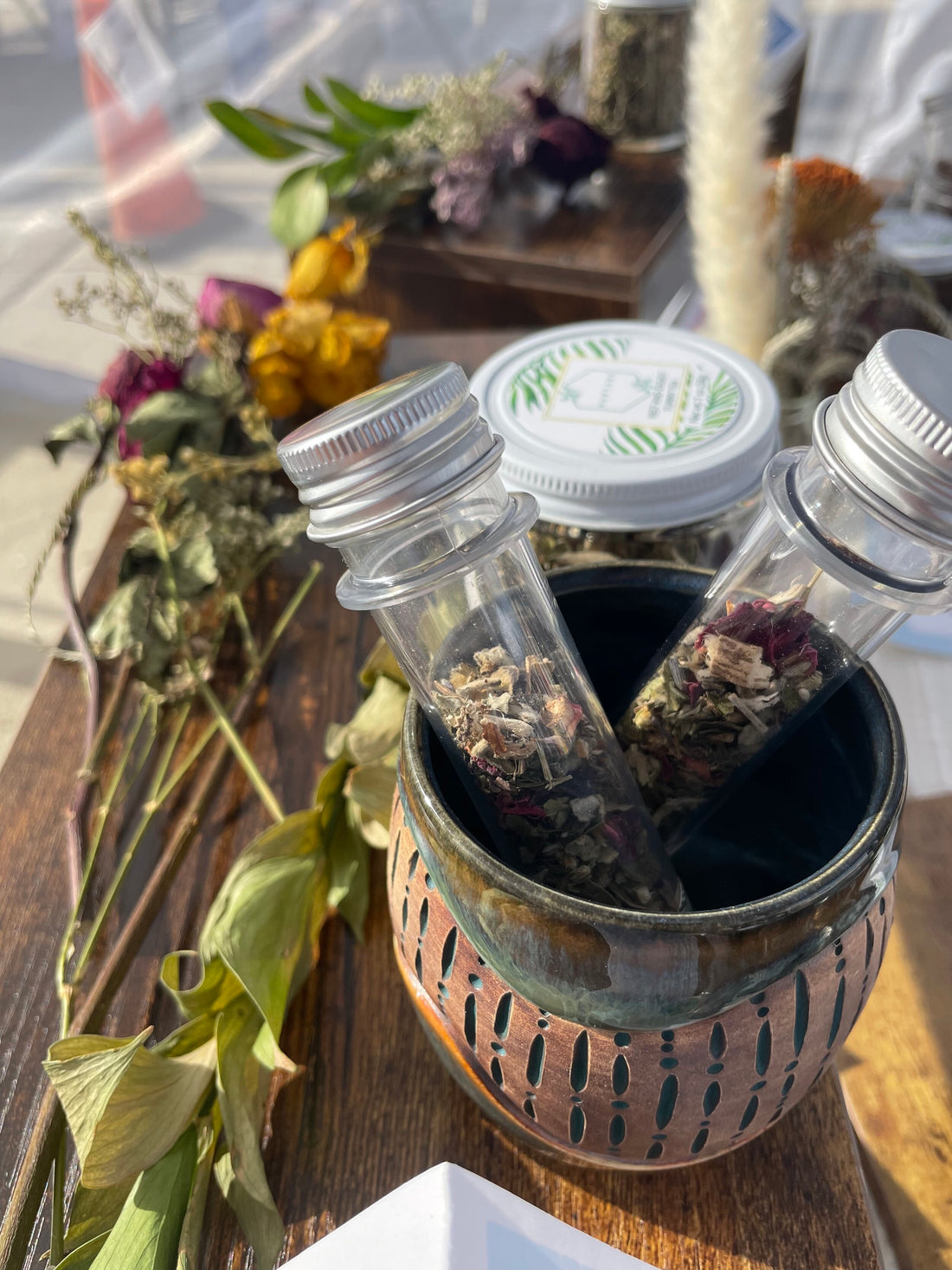 Herbal Actions
Ingredients
How to Use It
Mix n' match your teas with these fun cases that you can easily store in your backpack, pocket or anywhere for a quick dose of herbal goodness. Choose from these pairings that are great to try different herbal tea or try as a gift.
Power Day - Wealthy Belly, Spicy Love, Best Sleep Ever

Chill Day - Rest and Digest, Wealthy Belly, Best Sleep Ever
Herbal infusions provide nourishing hydration and you get the health benefits of the herbs simply by pouring hot water over them.

Steep 2-3 tsp of herbs in 8oz hot water for 7-10 minutes. Cover with lid when steeping so that the essential oils and herbal goodness stay inside the cup. Remove strainer, drink and enjoy.

For a stronger dose, you can boil the herbs in the water on a low heat for 10-20 minutes.